Connolly Obagi LLP Website Terms of Use
All use of this website is subject to the following Terms and Conditions. If you do not agree with these Terms and Conditions, please do not access or use this website. These terms may be changed by Connolly Obagi LLP at any time without notice. Your use of the website constitutes your agreement to be bound by these terms.
Terms and Conditions
Disclaimers
The materials provided on this site are for information purposes only. These materials constitute general information relating to areas of law familiar to our firm lawyers. They do NOT constitute legal advice or other professional advice and you may not rely on the contents of this website as such.
The contents of the website do not necessarily represent the opinions of Connolly Obagi LLP or its clients. If you require legal advice, you should retain competent legal counsel to advise you. If you would like to retain Connolly Obagi LLP, please contact administration, who will be pleased to discuss whether our firm can assist you. A solicitor-client relationship will arise between you and our firm only if we specifically agree to act for you. Until we specifically agree to act for you on a matter, you should not provide us with any confidential information or material.
Confidentiality of Communications
Connolly Obagi LLP does not guarantee the confidentiality of any communications sent by e-mail or through its website, or left in voicemail messages on firm telephones. Unsolicited information and material may not be treated as confidential and will not be protected by any solicitor-client privilege. Accessing or using this website does not create a solicitor-client relationship. Although the use of the website may facilitate access to or communications with members of Connolly Obagi LLP by e-mail or voicemail, receipt of any such communications or transmissions by any member of Connolly Obagi LLP does not create a solicitor-client relationship, unless our firm agrees to represent you.
Although Connolly Obagi LLP has made reasonable efforts to ensure that the materials contained on this site are accurate, it does not warrant guarantee: the accuracy, currency or completeness of the materials; that the site will be available without interruption, error or omission; that defects will be corrected; or that the website and the server that makes it available are free from viruses or harmful components. The website and the materials provided on the website are provided "as is" and "as available" without representations, warranties or conditions of any kind, either expressed or implied.
Internet Communication
Communications Not Private or Confidential
Connolly Obagi LLP welcomes the opportunity to communicate with you via the internet. However, please be advised our law firm cannot guarantee the privacy or confidentiality of any communication made through the internet. We cannot guarantee information sent through the internet will not be intercepted by a third party. If you wish to provide information of a confidential, personal or sensitive nature to a member of our firm, please contact the member directly by telephone.
Limited Liability
Transmission of Information
If you chose to send confidential, personal or sensitive information through this website you do so at your own risk. To the maximum extent permitted by law, in no event shall Connolly Obagi LLP be liable for any direct, indirect, punitive, incidental, special or consequential damages, whether foreseeable or unforeseeable, based on a claim (including, but not limited to, for damages, loss of profits or loss of business opportunities, delay or inability to use the site, the provision of or failure to provide services, mistakes, omissions, interruptions, deletion or corruption of files, errors, defects, delays in preparations or transmissions) arising out of or in any way connected with the use of the website whether based on contract, tort, strict liability or otherwise, even if advised of the possibility of such damage.
No Solicitor-Client Relationship
If you choose to communicate with or via the internet, this does not create a solicitor-client relationship with our firm without the express consent of Connolly Obagi LLP.
Liability
Connolly Obagi LLP will have no liability for any damage arising from the misuse of any information provided on this website. The information provided on the website is not legal advice and should not be relied upon as such. Doing so without seeking the advice of legal counsel constitutes a misuse of the information.
Copyright and Trade Marks
The copyright in this website and all materials contained in it is owned, or licensed by Connolly Obagi LLP. The Connolly Obagi LLP website, as a whole, or in part, may not be reproduced without the express prior written consent of Connolly Obagi LLP. To obtain such consent, please contact us.
Connolly Obagi LLP acknowledges and appreciates links to the Connolly Obagi LLP website. Links should go directly to the homepage or to the biography of one of the firm's professionals. Linking directly to other pages within the site or framing content on the site is prohibited without the prior written consent of a representative of Connolly Obagi LLP administration.
Links to Third Party Sites
The Connolly Obagi LLP website has been designed to be a resource for information on matters that might be of interest to current or potential clients. As a result, there are links throughout the website to third party sites. These links are provided for convenience only, and do not mean that Connolly Obagi LLP endorses or recommends the information contained in linked websites, or guarantees its accuracy, timeliness or fitness for a particular purpose. Connolly Obagi LLP takes no responsibility for the content or practices of third party sites.
Governing Law
The interpretation, validity, and effect of these Terms of Use and Disclaimers will be governed by the applicable laws of the Province of Ontario and the laws of Canada. Through the access of this site, you agree to the governance of the aforementioned laws in despite of any conflict of laws provisions of your residence or physical location. The user and Connolly Obagi LLP consent to the exclusive jurisdiction of the Superior Court of the Province of Ontario in any action or proceeding instituted or related to the website.
IF YOU DO NOT AGREE TO BE BOUND BY THE ABOVE TERMS AND CONDITIONS, PLEASE CLICK ON THE BUTTON ON YOUR WEB BROWSER UNTIL YOU HAVE LEFT THIS SITE.
Why Choose Connolly Obagi LLP?

The 2019 -2023 Canadian Legal Directory LEXPERT, has recognized Tom Connolly and Joseph Obagi as
leading practitioners.
Based on an extensive peer review process, this legal directory identifies leading lawyers in Personal Injury Litigation and various other areas of practice across Canada. The Canadian Legal Lexpert Directory is considered the pre-eminent peer review-based directory of legal practitioners in Canada.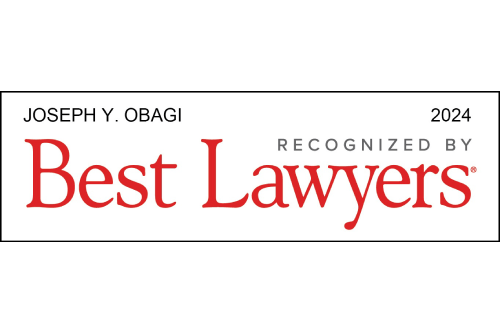 Best Lawyers
Connolly Obagi LLP was included in the 2024 Edition of The Best Lawyers in Canada.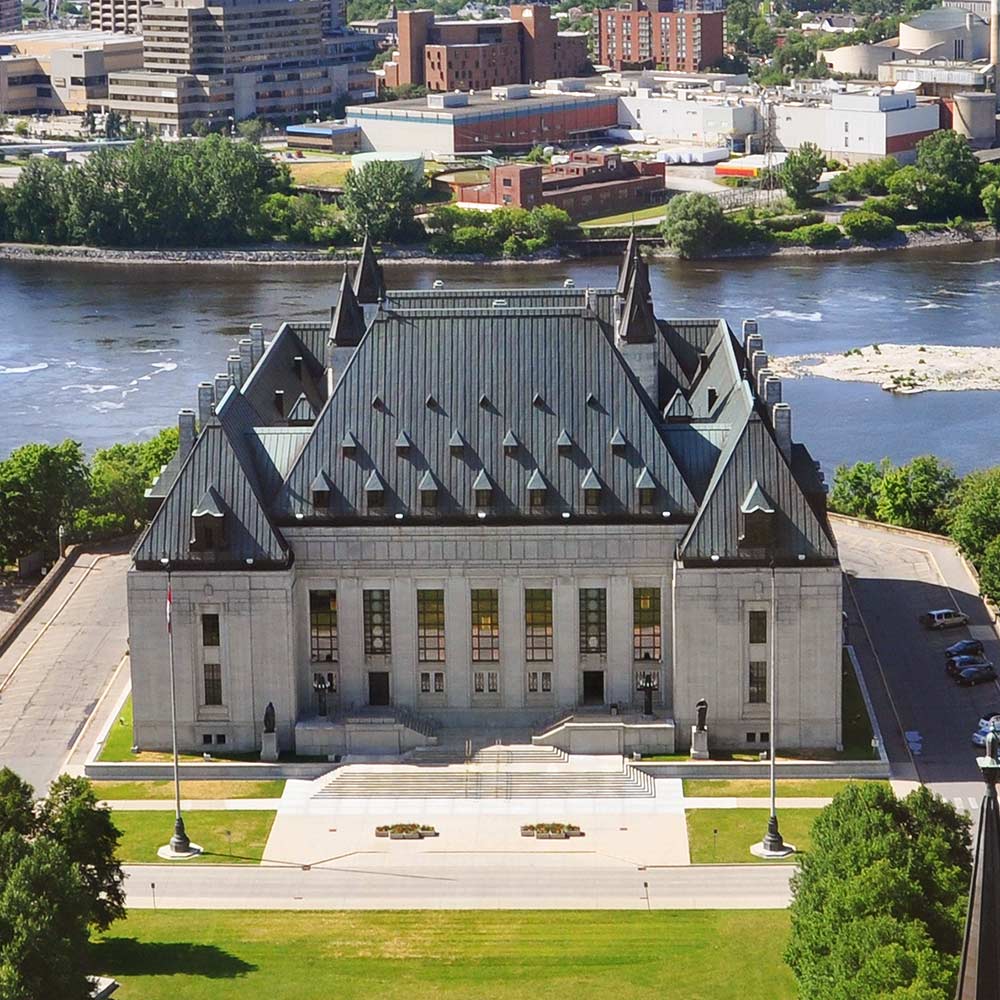 We strongly recommend the firm of Connolly Obagi LLP should you ever require the services of exceptional lawyers.
Injured? Get the compensation you deserve.
We offer a free initial consultation. Please contact us today to set up an initial meeting to discuss the particulars of your case.